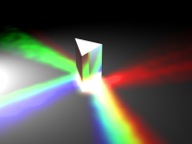 In the midst of change and challenge, a leader's calm presence and clear perspective generates understanding and creative response.
Mission
I have been blessed with decades of opportunities to help organizations face challenges, overcome difficulties, and find the path forward together.
Leadership teams
Governing boards
Individual leaders
Work teams and organization departments
Large corporations
Non profit organizations
Family businesses
Government agencies
The mission of Decision Resources is to help leaders build healthy organizations that achieve superior mission results.
resolution of interpersonal, group, and organizational conflict
elements of creative collaboration
art of dialogue
discipline of wise decision making
Operating Beliefs
Every difficult decision, problem, or challenging conflict also offers an opportunity.
The path forward emerges from focused attention and clear understanding of the situation.
Clarity comes from differing perspectives, dialogue, and learning together.
Integrity in action comes from transparent alignment of important values with choice.
Wisdom in action comes from ethical intention, common sense, and moral imagination.
Positive results that outweigh other consequences come from acts of integrity and wisdom.
Range of Experience
Past 20 years, coaching and training leaders and managers in organizations of all sizes in the practical skills of decision-making to communicate integrity by putting professional and personal values into action.
20 years facilitating significant decision-making processes for a wide range of clients including strategic planning, team-building, partnering, and change management.
38 years as a professional mediator including organizational, family business, and employment cases.
Teaching mediation skills to thousands of people from many different backgrounds including managers, health care professionals, educators, realtors, mental health professionals, human resource managers, lawyers, and judges.