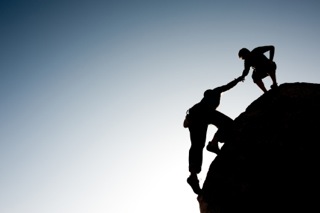 The future belongs to leaders who connect the power of their vision with committed action….and show others the way.
Needs
Are you distracted by the 'urgencies' of living and working so you cannot focus on your priorities?
Do you need a trustworthy, experienced advisor who provides a place where you can affirm clearly what you want to be true in your life?
Do you want to take it to the next level of accountability and possibility?
Are you ready to make and keep your promises about the future you will create?
Benefits
Effective coaching helps you align your intention, aspiration, and perspiration.
Coaching focuses on the critical role of your present and future decisions.
You will learn to overcome any internal dissonance that may sap your energy and prevent you from reaching the 'summit' of your vision.